Mar 1, 2018 / Jim Woodman
New site for Sherborn Library
Today we are pleased to announce that we just launched a new site for the Sherborn Public Library in Sherborn, MA. The site has many great features and a fresh new look to complement the new Library building.
Launch, ExpressionEngine, Library
Blog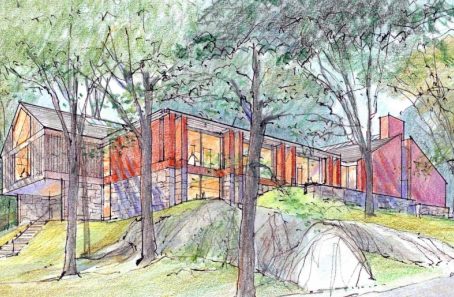 Praise
Jim and his team responded quickly to all suggestions and exceeded expectations on all fronts.

The team at Clearpeak worked with us to completely redesign and modernize our website in a way that is user friendly and does all the we require and more! We now have a site that is easy to navigate, mobile-friendly, and customizable for whatever may come.
Jim and his team responded quickly to all suggestions and exceeded expectations on all fronts. No request was too big or too small. They've even worked with us after the project was completed to provide additional support as needed. We highly recommend them! Nicole Piermarini, Acting Director, Leominster Public Library
Our site was a mess!

Jim and his team came in and walked us through the process of completely rethinking our site. Now we have a very logical, clean and well-utilized site that is the 'go to' place to find out anything and everything about our research alliance. This was super important since our enterprise covers several institutions, academia (Emory and GeorgiaTech) and a private non-profit hospital (Children's Healthcare of Atlanta). Barbara W. Kilbourne, RN, MPH, Manager, Business Operations, Atlanta Pediatric Research Alliance
Working with Clearpeak was great!

They were very flexible and patient when our project took longer than planned. Their work was meticulous and they were great communicators. We highly recommend them! Ben Hires, Director of Programs, Boston Children's Chorus
We couldn't be happier.

Clearpeak understood exactly what we needed for our site redesign. The new design is clean, accessible, and user-friendly. Clearpeak is easy to work with and quick to respond to questions and requests. We couldn't be happier. Madeline Bergstrom, Assistant Director of Marketing and Communications, Landmark College
Our sincere thanks to Jim and his team!

Working with Jim and his team from Clearpeak on the redesign of the Westwood Public Library's website has been a thoroughly enjoyable experience. Jim's technical expertise and understanding of public libraries were invaluable as we navigated new territory with the redesign of the library's website. Jim and his team are collaborative, responsive and knowledgeable, and their guidance and support enabled us to successfully launch our new Westwood Public Library website. Tricia Perry, Director, Westwood Public Library
The site looks great and works perfectly on both desktop and mobile.

The Clearpeak team worked with us to design a site that is visually appealing, user-friendly and includes all of the functionality we required. Content is easy for our non-technical staff to create and update, and easy for our users to navigate. It was a pleasure to work with a team that was efficient and responsive throughout the entire design and launch process. Susan Paju, Head of Reference, Acton Memorial Library
Visits have skyrocketed!

Our Library's website design committee consisted of several people, including volunteers, who had a variety of skills. Jim patiently demonstrated and trained the group to have appropriate levels of hands-on or administrative authority. Jim managed everyone at their level. Throughout the website's design, each member of our committee wanted to create a superior website and continually sent Jim suggestions, ideas and revisions. He acted quickly on each of these, guided us, and understood our goal. We couldn't be happier with the result and continue to receive praise for the appeal and content of our website. Elizabeth Johnston, Director, Sherborn Library
Jim Woodman and his team at Clearpeak are a pleasure to work with.

We have hired Clearpeak to work on multiple website development projects. Every time, they deliver great front-end designs as well as high-quality back-end coding.

The Content Management System work that Clearpeak has done on each site has also been excellent — making it easy to keep site content updated.

I would highly recommend Clearpeak to any organization looking for a highly-experienced interactive agency capable of delivering great work. Steve Collins, President, Webb Communications, Inc.
Our new website is so much faster and easier to work with.

The time it takes to update a page has been cut in half and we have so many more editing options at our fingertips. We've had a great experience working with the Clearpeak team and they've responded immediately to any requests we've had. Carly (Doyle) Allen, Communications Manager, The Northeast ALS Consortium (NEALS)
Previous
Next
Are we speaking your language?
If you think we sound like a good fit we'd love to hear from you. Drop us a line so we can learn more about your project.
Get in Touch