Strength in Volunteers
A new website to celebrate a 10th anniversary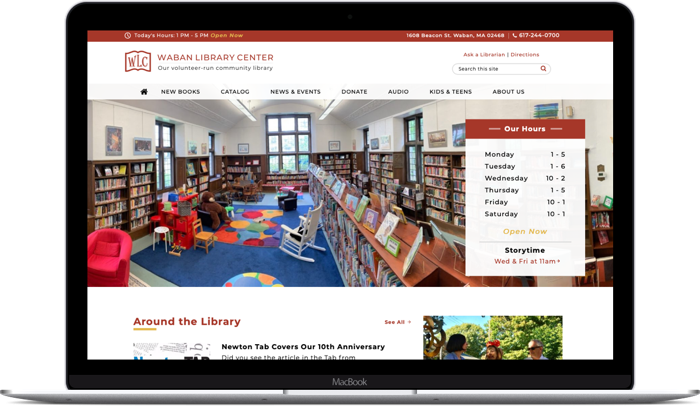 Background
Starting in 1930, and continuing with only one interruption until today, the Waban Library Center (WLC) has been an anchor meeting ground and community gathering place for all Waban and Newton residents and beyond. In preparation for their 10th anniversary celebration the Waban Library Center wanted to build a new, modern website that would better support their patrons and reinforce their ongoing commitment to the community.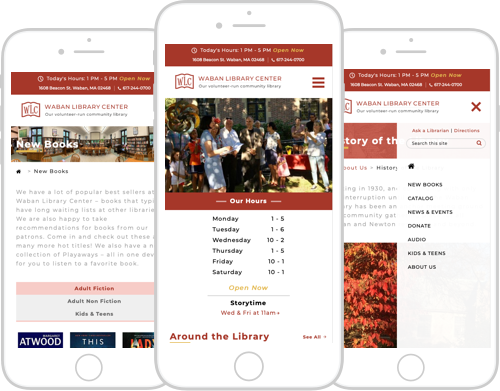 What We Did
We worked closely with WLC, under a tight deadline to build them a great new website with a new color scheme, a responsive design and a host of new features. The site boasts a custom events calendar, new books, emergency alert and "Open Now" widgets all built with the Craft CMS so WLC staff can easily make updates as needed. The site's modular design includes many different pre-styled page elements that can be dragged and dropped into position allowing for great flexibility while maintaining visual consistency.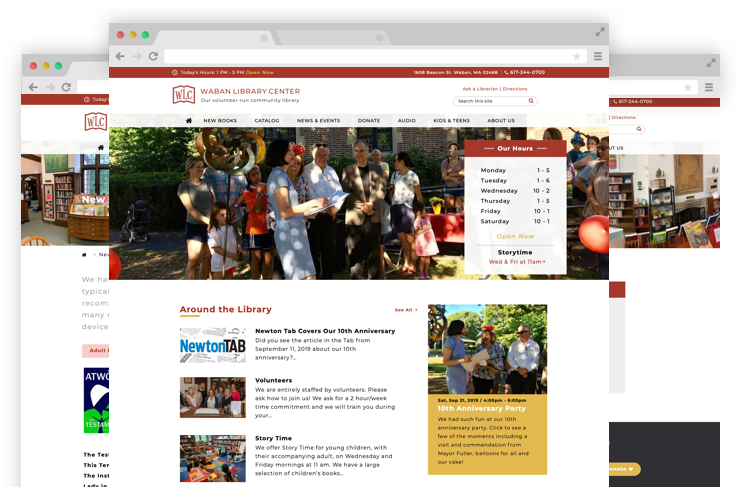 Results
The new WLC site is simple yet distinctive. The site's color scheme echos the colors from their historic building and because the site is built with Craft CMS making updates to the site is a snap. Please look to the right for a full list of features.
Visit Site
Features
Custom Events Calendar
Emergency Alert Messages
New Books Widget
"Open Now" Widget
Responsive Design
Craft CMS